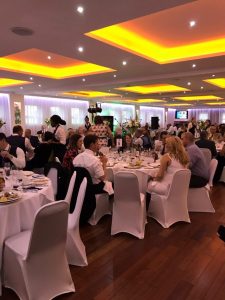 Futures Supplies would like to congratulate Chequers on their incredible 30-year milestone.
Founded in 1987 by brothers Gary and Paul Jeal and joined by their sister Kate Ward, Chequers has gone from strength to strength over the past three decades. Maintaining family values at its core, the business has recently seen its second generation of family members join and thrive within the business.
We have been delighted to forge a strong partnership with the company over many years and were delighted to be part of their anniversary celebrations in June, held at Crystal Palace Football Club.
We wish Chequers continued success in delivering cleaning and facilities management services for many years to come.
You can find out more about Chequers and their work at www.chequerscontracts.co.uk.