The team at Futures Supplies would like to congratulate all of the finalists and winners of the European Cleaning and Hygiene Awards 2018.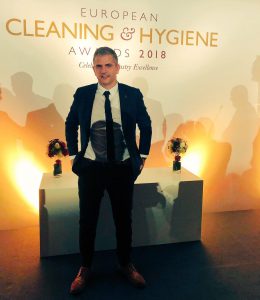 It was a fantastic evening in Berlin, celebrating with some of our amazing customers and supply partners.
We would like to pass on a big thank you to Michel de Bruin, CEO of Greenspeed and Chairman of ISSA Europe, for hosting our trip and also to the European Cleaning Journal & ECH Awards for a great event.
You can find out more about the ECH Awards by following the link www.echawards.com