As a family run business trading since 1995 Futures Supplies carefully select to partner with like-minded organisations. In 2012 we were delighted to be chosen to work with Cleanology following a competitive tendering process which included a requirement for streamlining its back office order processing through website ordering as well as delivering a robust budget control system.
Cleanology, based in central London, was founded by the Ponniah family in 1999 with only one contract and one cleaner. Now more than 15 years on, the company has expanded to over 300 staff and a long list of prestigious clients. Futures Supplies is delighted to provide washroom, cleaning, janitorial and associated products to all of it sites.
With both companies dovetailing in commitment to quality and customer care, Cleanology provides premium quality cleaning services to businesses in London at competitive prices, whilst pioneering environmental responsibility and ethical employment whilst Futures Supplies has always been passionate about its environmental credentials delivering carbon neutral supplies and a wide range of green cleaning products and innovations.
Ever since Cleanology was formed, the environment has been at the heart of its business, as it has with Futures Supplies and it uniquely offers clients a "Green Option" with its cleaning contracts. The company has also been independently recognised for its achievements and high standards such as The Green Organisation, the body which independently audits the 'green' credentials of companies and through which Futures Supplies holds a prestigious 'Green Apple' award.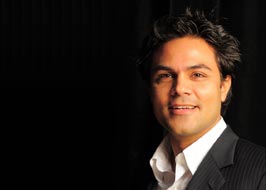 Dominic Ponniah, Executive Director says, "Working with a host of London businesses, we are dedicated to providing our customers with environmentally friendly, quality cleaning solutions whilst maintaining tight control on costs.  Futures Supplies not only delivers with passion but it also shares our family ethos and desire to deliver exceptional service and back office support – a perfectly natural fit. We are delighted to have the facility to place orders 24/7 via the Futures Supplies website and have the control of on line budgets, along with on line access to proof of delivery notes and invoices right at our fingertips, all of which has helped the rapid expansion of our business over the past two years.