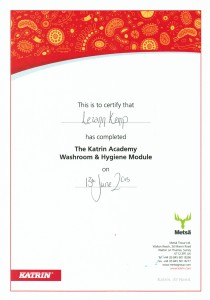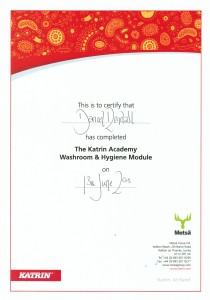 Futures Supplies encourage its team to attend training, which is meaningful and assists in delivering exceptional customer service, especially when it comes to product knowledge.
Hot on the heels of Amy Whittle and Trish Carr, who attended the very first Katrin Training Academy, Leiann Kemp, Customer Service Manager and DanielRendall, Business Development Manager were delighted to be invited to attend the interactive sessions for the day which included presentations, videos and practical exercises.
The Katrin Academy, which is based at the head office premises of Metsa Tissue in Walton on Thames, opened its doors to its key suppliers to deliver product training designed to be about learning through practical example.
Both Leiann and Daniel agreed that the training programme was excellent and that the knowledge gained will assist in delivering and exceeding customer expectations when recommending cost in use and environmental solutions in the washroom.