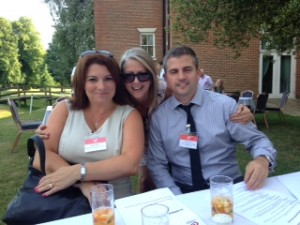 With the summer heatwave well and truly in full swing, staff at Futures Supplies had a great time at the Croydon Chamber's Summer BBQ which was held on one of the hottest days of the year at the fabulous Coulsdon Manor Hotel.
Croydon Chamber is a modern, pro-active and influential business membership creating profitable business opportunities.  Futures Supplies has been an active member for nearly 20 years now and with a network of over 300 local members and access to the London Chamber members and facilities these networking events are essential to supporting local business and developing opportunities through networking.
Our thanks to Kate Ward, Sales Director at Chequers Contract Services Ltd for inviting us on this occasion, the food and ambience were perfect. It was a lovely evening and definitely a lucky night for us, as not just one but two raffles wins were had by Futures Supplies' Managing Director, Marc Kemp and Operations Manager, Daniel Hills!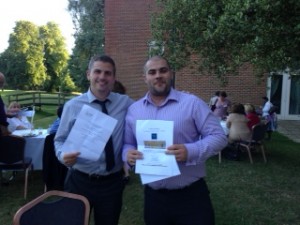 Marc Kemp said, "We really enjoy meeting other local business especially whilst relaxing over a few drinks and some fabulous food, it was a great night and many thanks to the Chamber guys for organising such a lovely evening and of course to Kate for inviting us – it was a bonus to win the raffle too!"