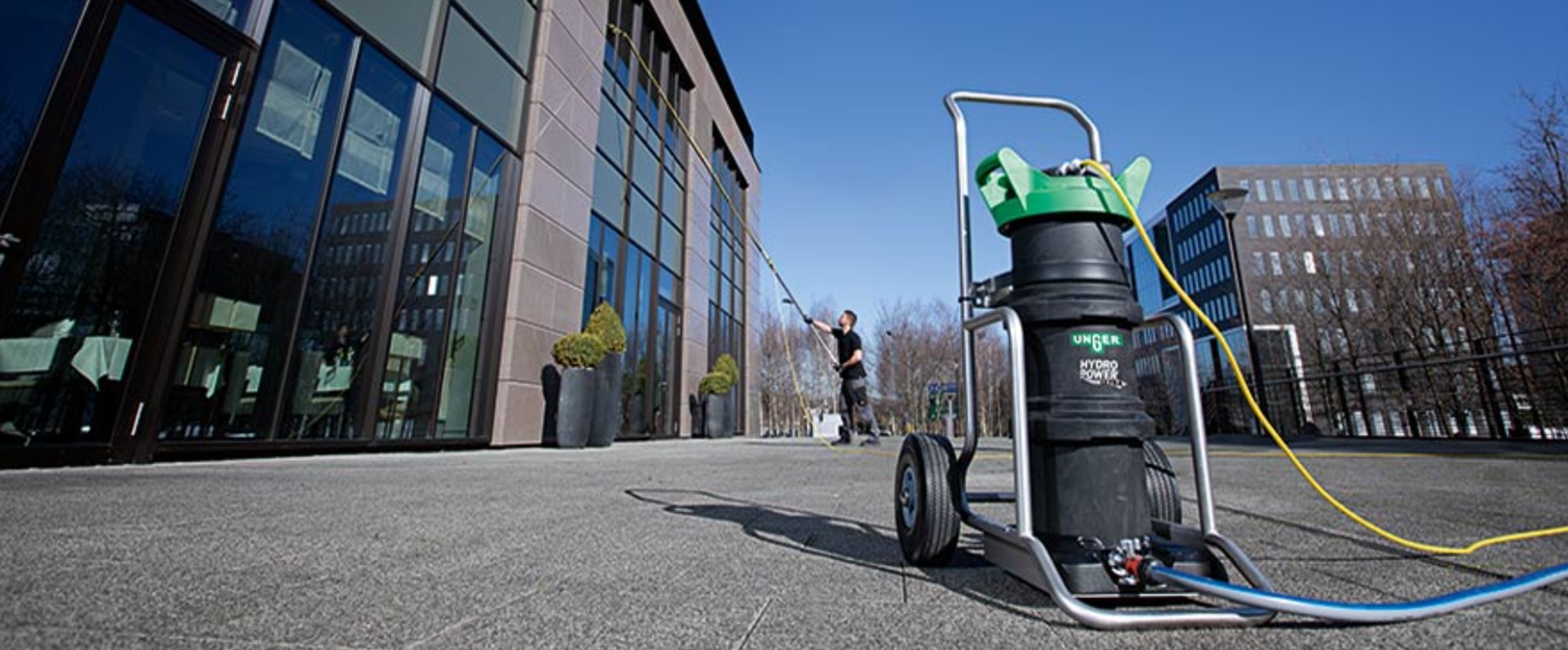 Pure water contains phenomenal cleaning power – without using any chemicals whatsoever.

One-step cleaning with pure water means there is no need to wipe & polish the glass – the pane dries streak-free and without any deposits.

Applied with a water fed pole system, such as UNGER nLITE®, pure water is a fast, safe and effective method of cleaning, especially at height.
.
What is Pure Water?

It's water in its purest form, physically processed to remove the minerals that would otherwise lead to limescale spots and streaks.

Such impurities are referred to as TDS (total dissolved solids) and are measured in ppm (parts per million).

The water is considered 100 % demineralised (pure) when TDS is 0 ppm.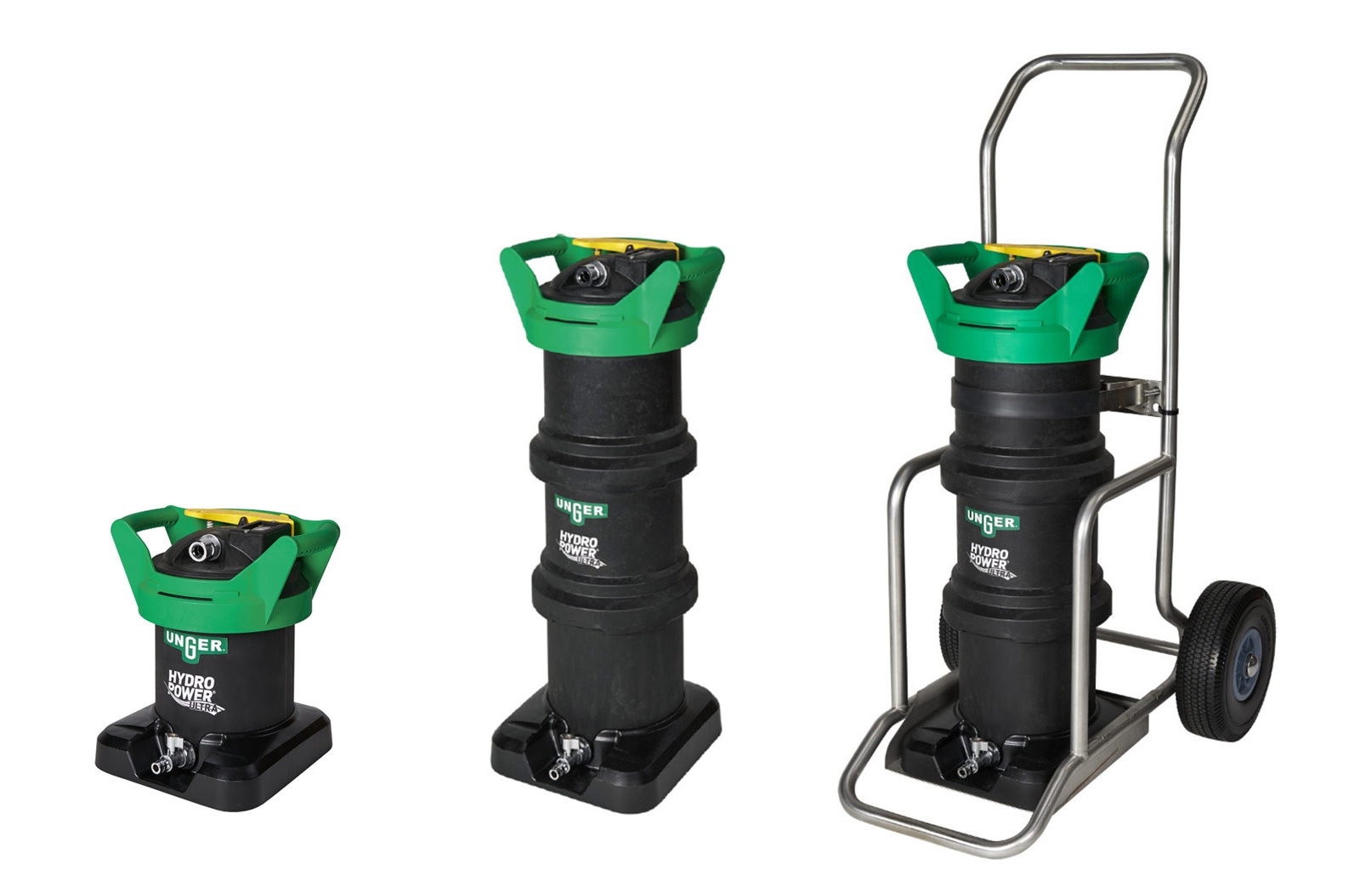 UNGER HydroPower Ultra Starter Packs