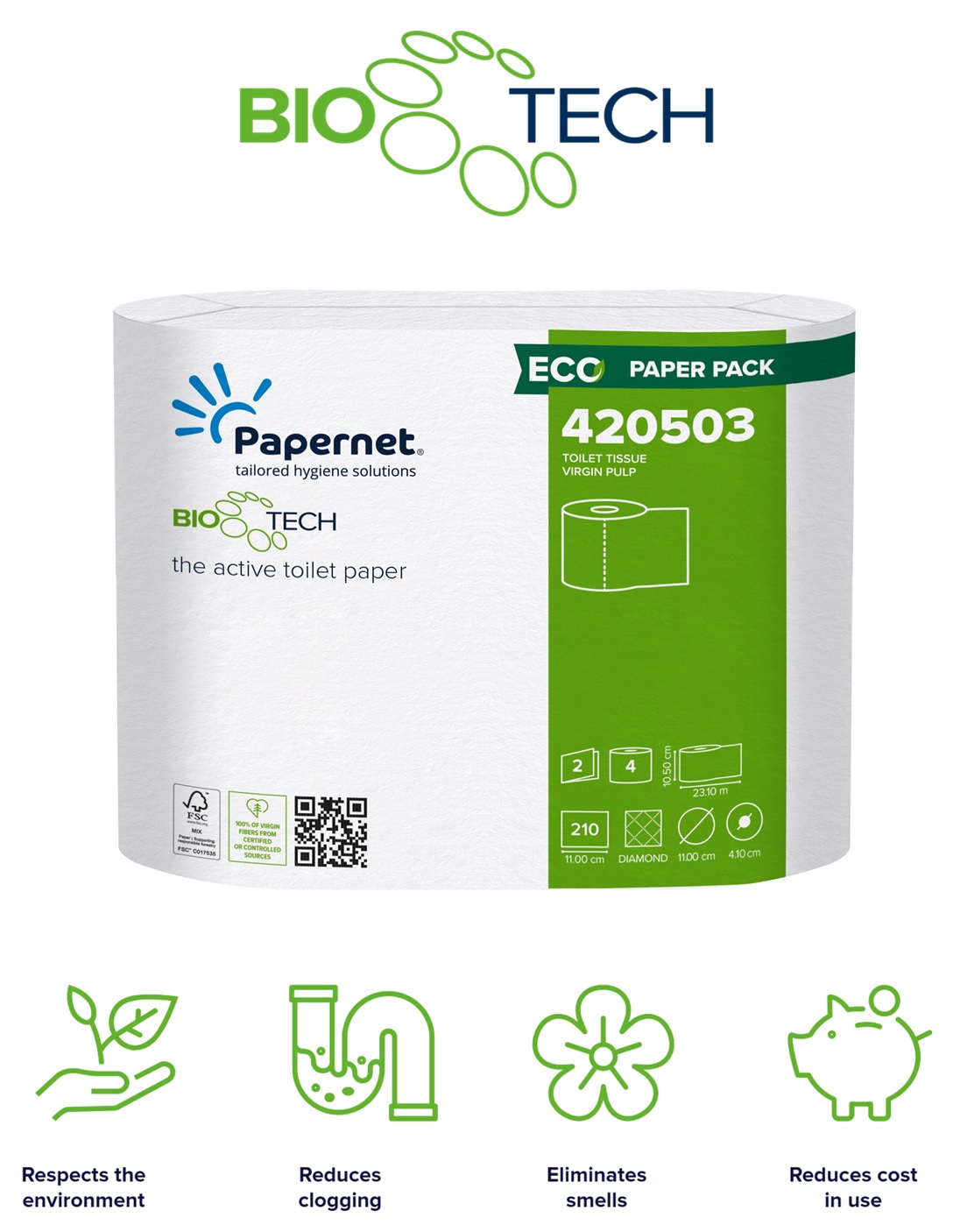 BIO TECH is the active toilet paper that combats bacteria and cleans the pipes in your restrooms.
Bio Tech, an exclusive range of products made with paper capable of fighting naturally pathogenic bacteria thanks to Biologically Active Tissue Paper Technology (BATP). The Bio Tech range aids in the cleaning of internal pipework, sewerage and downstream wastewater systems.
The innovative range contains five types of naturally occuring bacteria which combined help to break down Sugars, Starches, Fats, Plant fibres and even Cellulose…so even the tissue itself is broken down. In contact with water, the enzymes begin a process called "food antagonism". Once the enzymes have consumed all orgnaic matter in the waste water system, the degrade into CO₂ and H₂O with no impact on the environment.