3M 20'' Premium Green Floor Pads
3M Premium Green Floor Pads
Green Floor Pads for daily scrubbing of unprotected hard floors.
Also suitable for preparing hard floors and for stripping soft floors
Every 3M Floor pad is made to high standards, with ongoing innovation and technological advancements making sure they continue to offer the very best in effectiveness.
This means you can be certain they'll cut down on time, reduce the need for replacement pads, minimise machine wear and tear – all of which make for less strain on your budget.
Uniform distribution of mineral abrasives throughout, not just on the surface, for better, longer life
Individually separated and coated fibres for more consistent results
Better results on your floors
Less operator fatigue
Longer useful pad life
Less machine wobble and vibration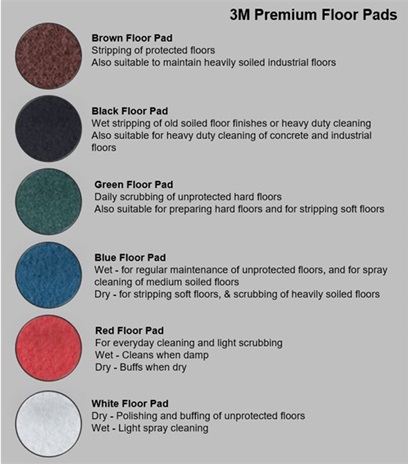 Clearance Price - Limited Qty Remaining
Ex VAT:
£42.63
Inc VAT:
£51.16
Specifications are subject to change. Images are for guidance only and may vary from the actual product appearance.
BICSc 'Colour coding for the Cleaning Industry' guidance