Futures Supplies is delighted to announce its latest supplier partnership with well-respected Unger leading manufactures of quality window cleaning tools.
Unger is a great match for Futures Supplies with a philosophy 'to stand apart from the rest thanks to its special "Yes We Can!" service spirit.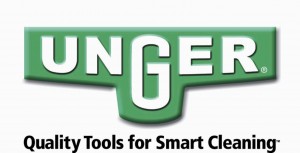 As proof of that, it promises to deliver a 100% Customer Satisfaction Guarantee on every product offered, ensuring that every Unger product you purchase meets your high standards – or you can return it for a replacement or refund.
Unger has been manufacturing cleaning products and systems since 1964 and Futures Supplies is delighted to bring its customers this trusted range.
If you are interested in the Unger products, give us a call now or visit the website www.futures-supplies.co.uk