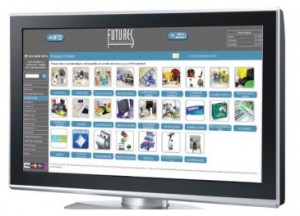 As traffic to our website increases, we continue our commitment to inward investment having now completed the planned upgrade to our website to the very latest database technology.
This upgrade will provide for additional capacity to handle the ever increasing growth of our online traffic and order volumes, delivering to our valued customers a more efficient and faster service than ever before.
Committed to continual improvement and delivering customer service excellence, our website provides you with the facility to place your orders for your washroom and cleaning products 24 hours a day, 7 days a week – it means we can be there when you need us!
If you haven't yet placed an order through our website www.futures-supplies.co.uk call Andy today – he would be delighted to help you on your way!