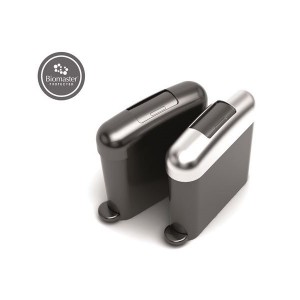 We offer a range of feminine hygiene units and services to suit all washrooms to ensure that you not only comply with legislation but receive the very best and competitive Feminine Hygiene service available.
Sanitary waste discreetly collected and disposed of safely and responsibly, ensuring no expensive drain blockages and unsightly mess.
Attractive and sleek in design the bins are designed to minimize dirt traps and the units incorporate Biomaster® antimicrobial protection which is an EPA and FDA approved antimicrobial additive providing a 24/7 protection against bacterial build up from harmful germs reducing the growth of bacteria by up to 99.99%.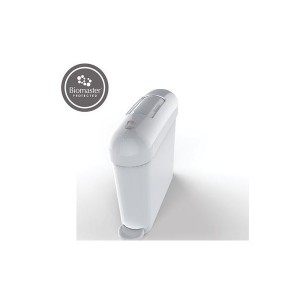 Reliable, Discreet and Worry Free Service
Pedal operated bins with an attractive, sleek, design
Standard white or 'designer' bins available
Complete liner exchange service
Incorporates Biomaster* antimicrobial protection
Known Service Day Scan  & Verify Service
4 Weekly Service – 13 Visits a Year
Flexible Contracts
Zero to Landfill
We would be delighted to chat to you in more detail and provide you with a competitive quotation – just call one of our friendly helpful team on 020 8689 2072