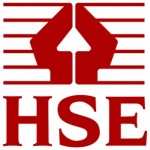 Did you know the Health & Safety Executives website provides practical advice and Guidance on the Control of Substances Hazardous to Health Regulations? You can find information on what the law requires, advice on completing COSHH assessments and a handy e-tool to help you carry out assessments.
COSHH Essentials provides advice on controlling the use of chemicals for a range of common tasks and sets out basic advice on what to do to control exposure to hazardous substances in the workplace. It takes the form of straightforward advice in 'factsheets' called 'control guidance sheets'. There are two types of sheets, industry-specific 'direct advice sheets' and 'generic control guidance sheets'.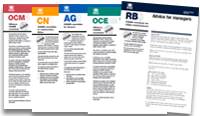 The handy e-tool provided prompts you through a number of steps. It asks you for information about your tasks and chemicals and to enter some basic information about the substance you are using before directing you to the most appropriate control guidance sheet.
You can find the COSHH e-tool and carry out an assessment by following this link http://www.hse.gov.uk/coshh/essentials/