Following Marc Kemp's appointment as Managing Director Mandie Kemp, Futures Supplies' Founder, has taken up the position of Chief Executive.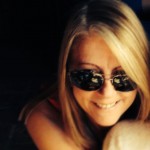 Mandie, who has over thirty years' experience in the Washroom, Cleaning & Janitorial industry, started Futures Supplies from home and a small lock up in 1995. The company has grown from strength to strength and during the last nineteen years, Mandie has led the company on a day to day basis, developing Futures Supplies into a successful and well respected company, with a strong customer service ethos.
Mandie's new role as Chief Executive involves high-level decisions about policy and strategy and Futures Supplies' progression into new business areas.  She believes that now is the right time to hand over the day to day running of the business and says, "It is an exciting time at Futures Supplies and it is with great faith that I hand over the reins of the company to Marc and the young dynamic team. I am confident that he, with their support, will do an exceptional first rate job and the business will continue to grow, prosper and go from strength to strength".