As an ethical business, our ethos is to deliver service, quality, value, reliability, with a commitment to environmental sustainability, using the most up to date technology and innovation.
Futures Supplies are committed to integrity and transparency in the way we operate, how we supply goods and services and in our business partnerships.
We believe that whilst it is critical, it is not enough to just reduce carbon emissions through our certified Environmental Management System BS EN ISO 14001:2015 targets. Therefore, we offset our unavoidable emissions through our partnership with The CarbonNeutral® Company in a responsible best practice model.
Unfortunately, we all have to use energy as part of our commercial process and therefore, until technology and innovations can provide more answers to help further reduce or eliminate emissions, 'offsetting' is the only way to deal with the problem.
In partnership with The CarbonNeutral® Company, Futures Supplies is delighted to have achieved CarbonNeutral® status since 2006. This accreditation positions us as an industry leader with one of the strongest and most credible approaches to climate change.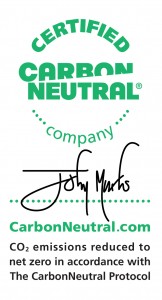 As a result of our reduction process coupled with measuring the carbon dioxide (CO2) emissions and offsetting the unavoidable emissions associated with our business, our carbon footprint is reduced to net zero.
You can read more about our environmental approach and our green awards here http://www.futures-supplies.co.uk/environment.asp