We are delighted to have been accredited by the Cleaning and Hygiene Suppliers Association, achieving 100% compliance with the Associations 'Accredited Distributor Scheme'.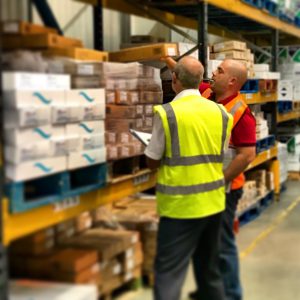 Representing the major manufacturers and distributors of cleaning & hygiene products, the CHSA operates four independently audited accreditation schemes. Three for manufacturers of soft tissue products, plastic refuse sacks and industrial cotton mops and one for distributors.
The aim of the schemes is to drive up standards in the industry and to ensure that what's on the label is in the box so the customer always gets what they order and importantly what they pay for.
We always strive to deliver the added value of quality products, backed up with an exceptional customer experience. We welcome the opportunity to be independently audited by external bodies to endorse our high standards and provide our customers with evidence of this.
We were absolutely delighted to achieve 100% compliance. We hope this accreditation provides our customers with further confidence and the assurance that we supply only products that meet the CHSA Distributor Accreditations rigorous high standards, and that they can be sure that what's on the box is in the box.
The CHSA Distributor Accreditation Scheme, which was introduced in 2017, requires regular periodic site audits to ensure conformance. Distributors must also sign a declaration that they will only stock and offer for sale CHSA accredited products or products that conform to the same standards as required by the relevant CHSA Manufacturing Standards Accreditation Schemes.
You can find out more  about the CHSA at www.futures-supplies.co.uk/trade_associations.asp#chsa