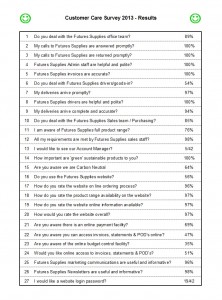 After more than eighteen years of looking after customers, Futures Supplies still put what its customers wants at the top their agenda.
Listening to what is important to our customers means that we can tailor what we do and how we do it, to ensure we deliver exceptional customer satisfaction. This feedback helps us in developing our business strategy for the future, to ensure we meet and deliver on customer expectations year after year.
This year was no exception and after conducting our regular annual customer satisfaction survey – it's clear that we still make you smile and of course that makes us smile!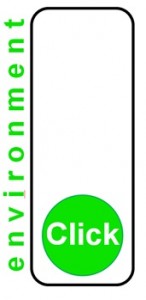 It seems from the results our website is a big hit and now that you have online access to copy delivery notes, invoices and statements you're even more delighted. Green products remain high on your agenda and we are continuing to ensure we offer a wide range of sustainable options to meet your needs. To help you make an informed choice, we have even introduced a 'green traffic light' which appears next to a green rated product.
Of course, there are always areas we can improve on and that's why we asked you to score us and give us feedback. A big thank you to everyone who participated this year – you helped us to help you and at the same time we were able to contribute £2 for every survey completed to our chosen charity, The Great Ormond Street Children's Charity.