In today's turbulent times of fast and chaotic change, no force is more grounding and stabilising than a partnership with customers and Futures Supplies has always lead the way in managing and delivering exceptional business partnerships with its customers and is pleased to be working with Personal Touch Cleaning Services Ltd (PTCS), to deliver washroom and cleaning products across all of its contracts.
Personal Touch Cleaning Services Ltd, is a well-established family owned contract cleaning company offering services nationwid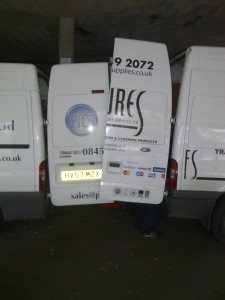 e and, therefore, has the very same values and ethos as we do – a perfect fit for a partnership.
In a brand new venture for the company, which this year celebrates its 30th anniversary in the cleaning industry, award winning Futures Supplies will be delivering an 'online web shop' to enable PTCS customers to order products simply and effectively to enhance the PTCS current offering to its customers.
Personal Touch Cleaning Services is committed to ensuring that all its customers receive the best possible service and its philosophy is to aim for the highest possible standards by providing a helpful, friendly and complete service to its clients. With this is in mind, PTCS has recognised that Futures Supplies is not only innovative but has vast experience in new technology and that we can add value throughout all areas of its business. We are currently assisting and developing systems and ways to help its 'back office' administration and operations through delivering budget control facilities and help PTCS reduce and control its costs long into the future.
Nicholas Duque, Commercial Manager at PTCS says, "It is a very important year for us so we really wanted to work with the best in the business. We have found that Futures Supplies demonstrate this time and time again with its experience in innovation and through building great partnerships that will benefit both our companies."