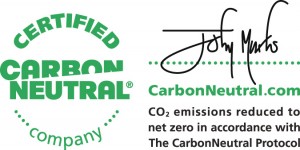 Futures Supplies is delighted to have its green credentials independently endorsed for the tenth year running achieving the credible and sought after Carbon Neutral certification.
This is a highly sought after accolade and recognises the company as an industry leader in its field for its environmental commitment and for delivering carbon neutral supplies to its customers.
We are proud to be taking a net zero position on emissions by measuring the carbon dioxide (CO2) emissions associated with our business, reducing them at source and then offsetting any unavoidable emissions by purchasing carbon credits.
Supporting the Andipatti Wind Power Project located in the state of Tamil Nadu, India, this 49.5MW wind power project delivers zero-emissions renewable electricity to the Southern regional grid. The project is validated and 'Verified Carbon Standard' (VCS).
This wind farm consists of 30 Vestas turbines, each of capacity of 1.65 MW, generating approximately 100,000 MWh of clean renewable electricity annually. This reduces CO2 emissions by displacing electricity which would have otherwise been drawn primarily from fossil fuel power stations; subsequently, the Andipatti Wind Power Project generates 90,000 tonnes of emissions reductions on average per year.
Demonstrating our commitment to reducing CO2 in accordance with leading edge quality assurance standards, the CarbonNeutral trademark is one of the worlds most recognised and robust brand marks for greenhouse gas emission reduction.
As a result of this reduction process coupled with offering the unavoidable emissions associated with our business, our carbon footprint is reduced to net zero.
You can read more about our environmental approach here http://www.futures-supplies.co.uk/environment.asp