As we celebrate 26 years in business, we thought it would be fun to share a few interesting facts and milestones with you.
We are a family business that was started in the original owner's garage back in 1995! After renting premises for 10 years in 2005 we decided we were here to stay so we purchased and moved into our very own self-contained, purpose-built offices and warehouse in South London.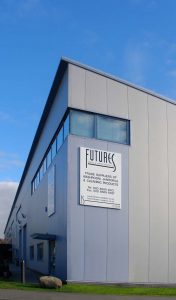 Members of the CHSA, the Cleaning and Hygiene Suppliers Association since 1997, Futures Supplies successfully achieved 100% compliance to the Distributor Accreditation Scheme.
To ensuring that our customers can have confidence in the quality of goods and in the provision of our services, we have been independently certified since 1997 for our Quality Management System to British Standard ISO 9001
The company's Manging Director, Marc started working in the business in 1998. Working through all aspects of the business, and following 20 years' experience at the sharp end, he became the natural successor to drive the company forward and lead the young dynamic team when in 2018 his Mum retired.
After surviving the dreaded Millennium Bug our premises survived a substantial fire in 2000 which started at a neighbouring National Tyres site. Continuing to trade without any break in service, we went on to achieve our first £1million in annual sales.
In 2004 the company ethos, to effectively tackle and improve its environmental, social and economic impact on the community, saw it provide its first work experience placements to disadvantaged young care leavers.
We won our first business award in 2005 for 'Best Commitment to Corporate Social Responsibility' and have gone on to be recognised with over 30 accolades including numerous sustainability awards as well as Best SME!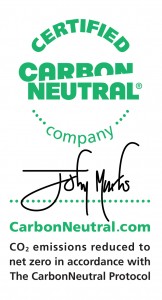 Pioneering the use of Eco-Friendly products and sustainable business practices we became CarbonNeutral certified in 2006. Delivering carbon neutral supplies to our customers we are proud to say the net greenhouse gas emissions associated with our business are ZERO.
Since 2007 we have successfully achieved certification for our Environmental Management System to British Standard ISO 14001. This illustrates that Sustainability is at the heart of our business. We are passionate and committed to ensuring that we meet the needs of today without compromising those of future generations, through minimising negative impacts on our planet and our people. We purchased our first fully electric van in 2008!
Early adopters of social media and our first tweet went out on Twitter in 2009!
One of the few independent family business in our industry, we genuinely care about our customers. Our growth has been organic and as a result of consistently delivering high levels of Service, Quality, Value and Reliability with Environmental Consideration through Innovation and Technology.
We still supply our very first customer and have been since 1995! We believe in working in partnership with suppliers and customers, taking into account their individual needs, to deliver the best possible customer experience.
Dan, our operations Manager, and Andy our Office Manager, are brothers and have worked in the business for over 20 years. We think our team are our heroes, operating throughout the Covid Pandemic since March 2020, they are key workers supplying essential services and products to valued customers ensuring they could continue to open and run their businesses.