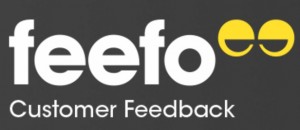 Futures Supplies has always appreciated the importance of providing an exceptional customer experience. Supplying quality products, backed up with the delivery of customer service excellence has long been part of our company's ethos.
The trend to research a company, as well as its products and services, on-line prior to purchasing is now a well-established practice. Recognising this, and the need to continually innovate within our business operations, we have now linked up with independent feedback provider Feefo as an efficient means to gather customer feedback.
With an unsurpassed reputation for delivering genuine customer feedback, Feefo has established itself as the choice of consumer generated ratings and reviews for all manner of organisations around the globe including key names in store retail, business service providers and financial services.
Feefo generates real reviews from real customers that have actually made a purchase generating genuine insights and feedback that you can trust.
Such a high percentage of buyers check reviews before making a purchases these days that we felt it was critical to provide this facility to continue to build our customers' confidence in the products and services we provide.
The ability to share reviews that demonstrate service excellence and build trust with our customers, not just on our website but across social media platforms, we hope will help you make a fully informed purchasing decision.
Feefo provides the tools for us to continually improve our customer service offering enabling us to focus attention where it is needed most.
You can see our feedback by visiting the website at www.futures-supplies.co.uk