Futures Supplies is delighted to sponsor 'Forget Me Not Coffee Mornings' throughout 2016 as part of its corporate social responsibility programme.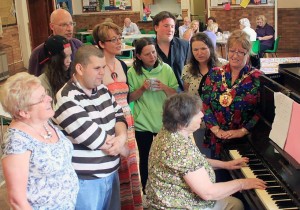 Some 500,000 people in the UK have dementia and by 2020 it is expected this will rise to as many as 1 million people. Raising awareness to ensure people with dementia feel included and valued in society is crucial, especially at a local level.
The aim of 'Forget Me Not Coffee Mornings' is to bring the local community together to support those who suffer with dementia, along with their family and carers.
The coffee mornings help provide information and support and provide an opportunity for sharing experiences along with practical advice and we are delighted to support such a worthy cause.
You can find out more about the coffee mornings and the Alzheimer's Society here http://coffeemorning3.wix.com/coffeemorning